About US
With a great love of cycling, founders Jeff and Johnny started TRIFOX Bike in 2008. After years of hard work and dedication to the industry, TRIFOX continues to grow as a leader in the manufacturing and sales of carbon bicycles.
TRIFOX's mission is to provide the highest quality, well-designed and competitively priced carbon bicycles to an ever-growing cycling community. TRIFOX offers a wide variety of cycling products including: frames, forks, handlebars, wheelsets, hubs, spokes, hangers, complete bicycles and more. Since we maintain our own production facility and sales department, we are able to maintain a low overhead. While many bicycle manufacturers rely on outside companies to produce their products, we realized that maintaining our own facility would allow us a high level of quality control in the manufacturing process. More importantly, our low overhead allows us to pass our savings on to you – our valued customer.
TRIFOX's value proposition is realized through:
Professionally designed and manufactured equipment
High quality carbon fiber materials
Competitive pricing
Excellent customer service
A modern e-commerce platform
Well trained, professional team members (who are also cyclists)
A never ending love of the cycling community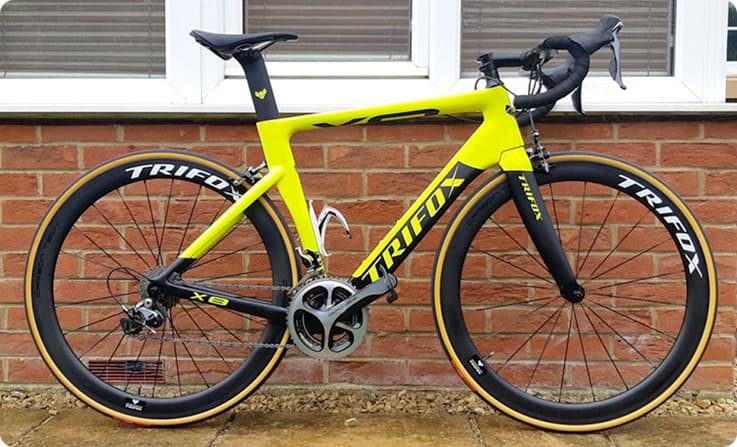 Feel free to browse our e-commerce platform, and if you have any questions about our process, use our contact form, use Messenger (click the black chat box in the lower-right corner of the page),call us using WhatsApp +86 19146441855, or send us an email service@trifoxbike.com.
We ship our products worldwide using secure packaging methods so that your items arrive safe and undamaged.
We are excited to do business with you and we invite you to join the TRIFOX cycling community! We encourage you to do your homework by checking out some reviews on YouTube: