Dropshipping
1. What is Dropshipping
Dropshipping is when a shop doesn't hold stock, but the shop's supplier does, and they package and ship the items directly to the customer -- in your name. Simple! The box the customer receives will generally also only contain the shop's info and nothing that indicates it came directly from the supplier.
As a shop owner, this must seem a particularly good idea. You then don't have the risk associated with width holding a vast stock, and you don't have to worry about ordering 50 frames in black, and it turns out this year's color is white. You also don't need to pay for the storage of these items, and you don't need to invest in warehouse staff.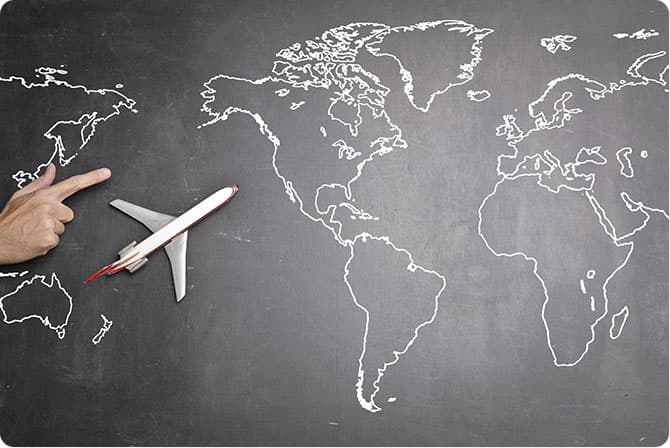 2. Why do you do Dropshipping?
Dropshipping is an easy way for you to start earning profit by selling quality products. By listing our products on your website and taking advantage of dropshipping, you will:
Lower capital investment.
Become a worldwide e-commerce retailler at a low cost with no risk. As we mentioned above. Your overheads will be lower, and this will keep your monthly overheads down as well. You'll also only buy the product when a customer has purchased it, meaning you'll have less risk and cost associated with getting that first customer.
Easy to build.
Imagine you hit the ground running. You nail the marketing, and you picked the right products. Your orders are 5x what you expected, and it is a lot easier to scale a dropshipping business up to meet this demand. Imagine the extra works you would need to hire, extra space, and the logistics of growing at the speed if you owned/rented premises.
Easier to start.
You'll have fewer logistics to worry about when you start. You'll not need to worry about packaging. What shipping companies to use, track your stock levels, or have to handle returns
You can start at your house.
You won't need business premises to start a dropshipping business. You'll just need the get-up and go to get it started. You might even be able to keep your current job going until you have the business working out.
3. Who can become our Dropshipper
Traditional merchants who have their own bicycle shops
The digital marketers who have their own biker audience
The influencer in the bike industry
E-commerce workers
4. How to Become Trifox Bike Dropshipper
The steps for dropshipping you should know
Step 1: Send an email to wholesale@trifoxbike.com to apply to be our dropshipper
The content of your email should include:
The subject: Apply for becoming Trifox Bike dropshipper.
Contact details: Full name, company name, phone number, country, address information
Reason for application: Tell us why you can become our dropshipper. The content should include how you sell products, such as websites, social media, e-commerce platforms, etc. Please provide more information as possible, so you will pass the application quickly.
Expectations: Please tell us how many sales you expect to bring in a month.
Note: Please be sure your application email should have all the above information, otherwise your application will be rejected.
Step 2: Waiting to be reviewed
Wait for our dropshipping business staff's review patiently please, we will reply within 3 business days.
Step 3: Establish a partnership
Our goal is to achieve a win-win situation. Any of your sales methods must not damage the user experience and affect the Trifox brand reputation.
Once you pass the application and become our dropshipper, you will get your exclusive code and dropshipping price in the email.
Note:
Your selling price cannot be lower than the official retail price of Trifox Bike, otherwise, your qualification will be canceled
Because of the current rising demand. many products are out of stock. It is recommended that you sell stock products. Backorder items will take about 30 business days to produce.
All products do not include shipping and taxes.
Step 4: Start selling your Dropshipping products
To find any sales opportunities. You can use all product pictures and product descriptions on our website.
Step 5: Place your Dropshipping order
Please place the order directly on our website by using your email and enter your customer's address and exclusive discount code on the checkout page. Order message "dropshipping" is essential.
Step 6: Ship your Dropshipping order
once you get an order, we will pack and ship the products to your customers directly - in your name within 3 business days.
Note: Please ensure that the customer's order information is correct.
Step 7:Order completed
To sum up: you sell, we ship! You can rely on us to take care of everything for you.

5. Customs and Tax issues for Dropshipping orders
You are responsible to inform your customers of the import duty rule for their country before placing orders. We will do whatever we can to help your customers minimize the tax if you have special packing or declaration instructions. It is impossible for us to be aware of all import duties and other relevant costs for all countries. For more detailed information, please visit here.
6. Guarantee Policy for Dropshipping orders
We have 24 months warranty on frames and wheels and 12 months warranty for components, meaning we will offer a replacement or repair (When possible) for the defective parts if applicable. You are responsible to provide instructions for your customers if they have any problems with the products. If you are not able to solve the problem, you may discuss the issue with us to get our solution. For more detailed information, please visit here.