Product Details
Parameter
Customers Reviews
Alloy Bike Stem Riser SR100
Parameter
Brand
Trifox
Model
SR100
Product Name
Bike Stem Risers
Material
Aluminum alloy
Height
120mm
Increase height
85mm
Diameter
28.6mm
Weight
177g
Note
Suitable for customers with relatively low handlebars.
The height of the stem can be increased by about 50mm to 85mm by adjusting the bushing of Stem Riser.
The operation is simple.
Product Details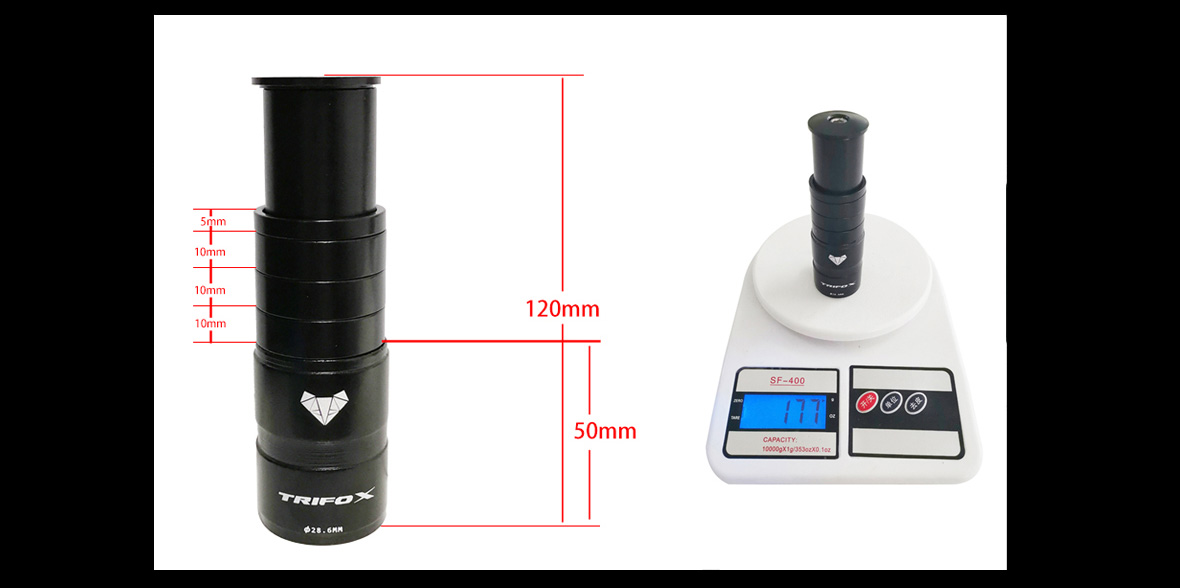 1. Remove the top hex screw

2. Loosen the rear screws of the stem

3. Remove the stem

4. Loosen the rear screw on the handlebar raiser, insert our stem raiser, adjust the height according to the spacer you need

5. Install the stem

6. Tighten the top screw

7. Tighten the rear screw of the stem

8. Tighten the rear screws on the stem raiser, and the installation is finish