customers reviews ( 14 )
Nice looking spacers. 25g for the whole set
The product arrived in Spain in a few days and is as promised.Perfect purchase.
Muy contento con la compra. Buena calidad y rapidez en el envío.
Perfect product and perfect price
Satisfied with the product good quality
These are some very nice spacers. The selection of 4 different sizes is very convenient. But most importantly, these spacers have been machined completely flat. The cuts are perfect with sharp edges sharp (which I prefer) rather than rounded edges, so they make nearly invisible lines when stacked on your steerer tube. Excellent value for a high-end bike where you might want the carbon look.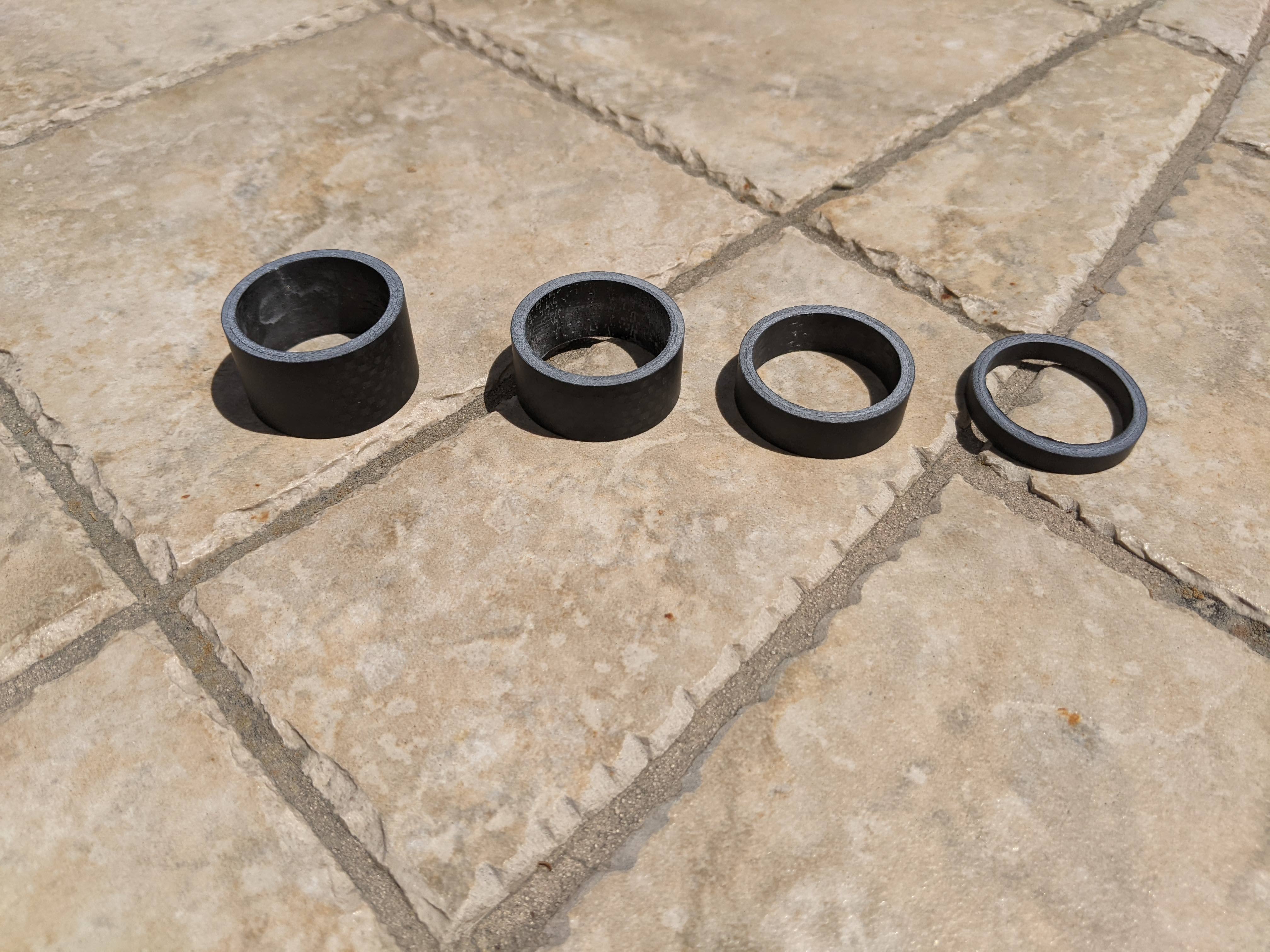 Seem like good spacers, solid and clean. Quick shipping and great price.