Double Bottle Cage Adapter BCA100
Product Details
Customers Reviews
Ultralight Double Bottle Cage Adapter BCA100
Parameter
Brand
Trifox
Product Name
Double Bottle Cage Adapter
Model
BCA100
Material
Aluminum Alloy
Color
Red, Blue, Silver, Black
Weight
12g
Package Content
1 x Double Bottle Cage Adapter
1 x Allen wrench
2 x 19mm M5 screw
4 x 7.5mm M5 screw
2 x Extender washer
2 x 19mm screw washer
6 x 7.5mm screw washer
Installation Notes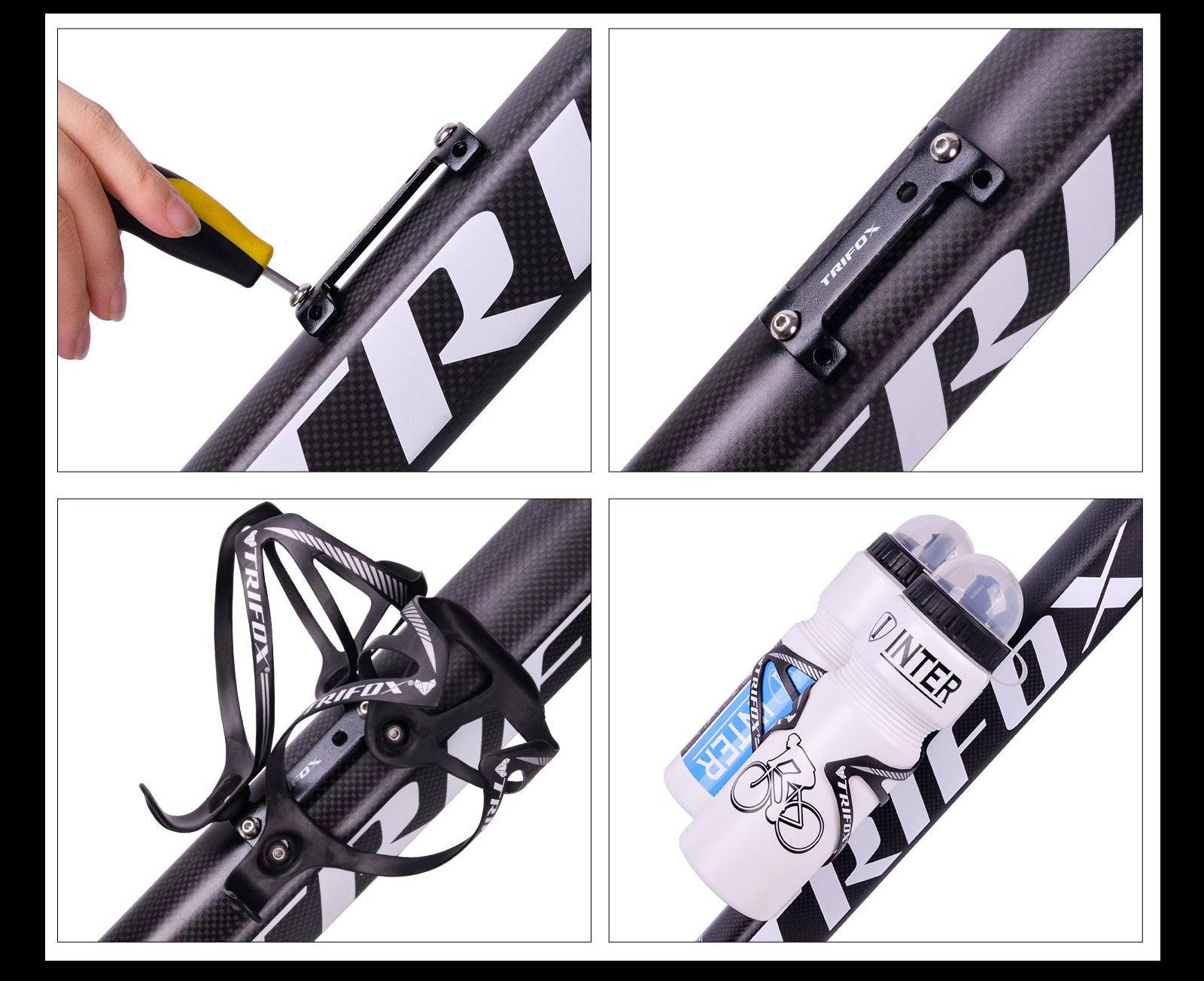 [MOUNTED TWO CAGES ON TWO HOLES]
Wanna install two bottles on a bicycle but the bicycle frame only has two holes? Don't worry, here is the way to solve the problem, you just install our double bottle cage adapter, then you can mount two water bottle cages so easily.

[FEATURED ACCESSORIES]
We provide two different length screws and different thickness washers for you, because we install the old type extender for the test, we find the screw will scratch the frame, so you can use the screw washer to adjust the length you need, avoid the screw scratching your frame.

[MASS COMPATIBILITY]
Universal mounting holes design, compatible with most bike frames and compatible with most bike bottle cages.

[HIGH-QUALITY MATERIAL AND MULTIPLE COLORS AVAILABLE]
Our Double bottle cage adapter uses high-quality aluminum alloy, light but high-strength. Anode process coloring provides four color options for you, you can easily find something that matches your precious bike.


Product Details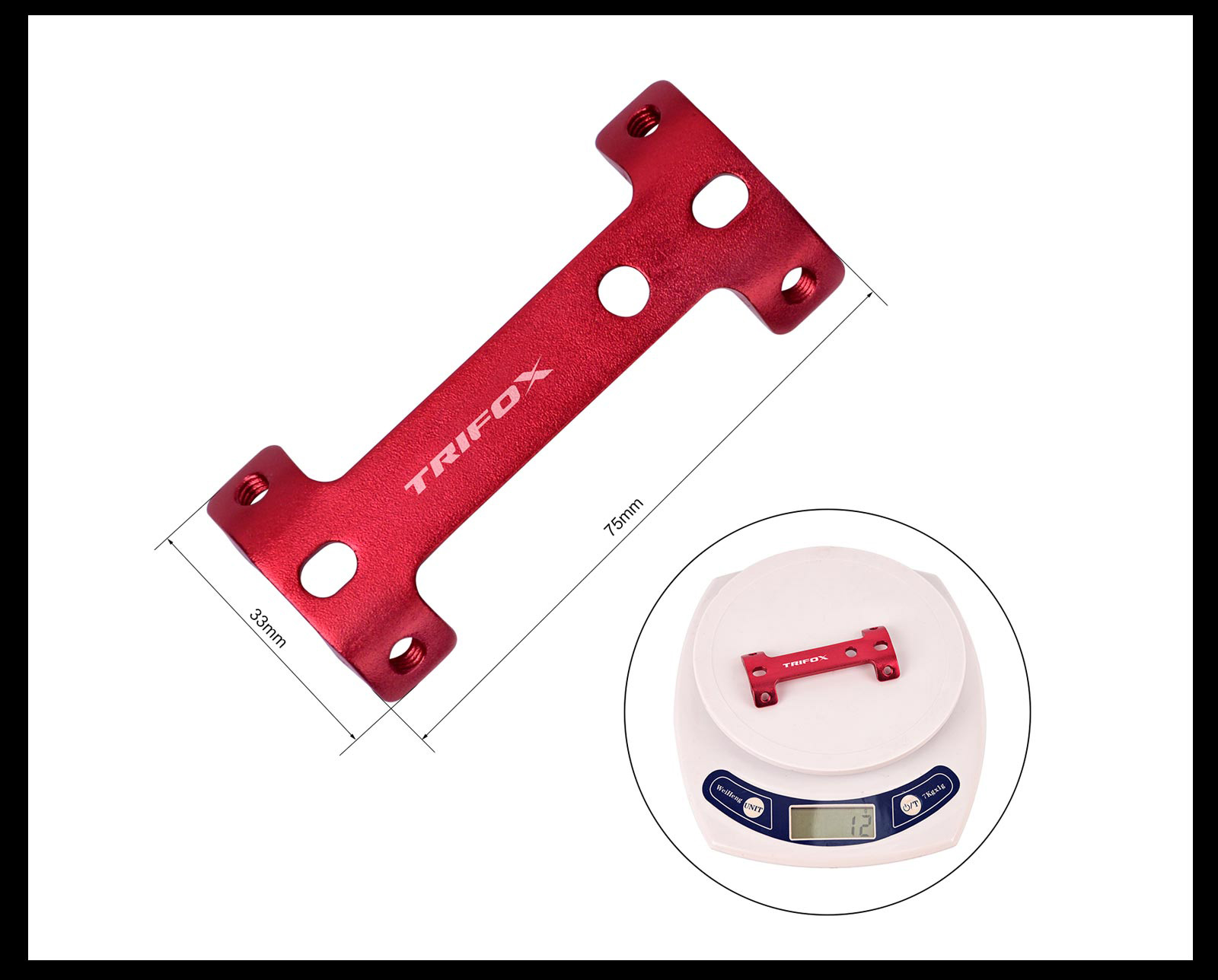 customers reviews ( 2 )
All Reviews(2)
with photos(0)
5 stars(2)
Muy buena opción para tener una.segunda botella. Recomendable
Quality is very good, delivery was not fast at all
Muy buena opción para tener una.segunda botella. Recomendable
Quality is very good, delivery was not fast at all