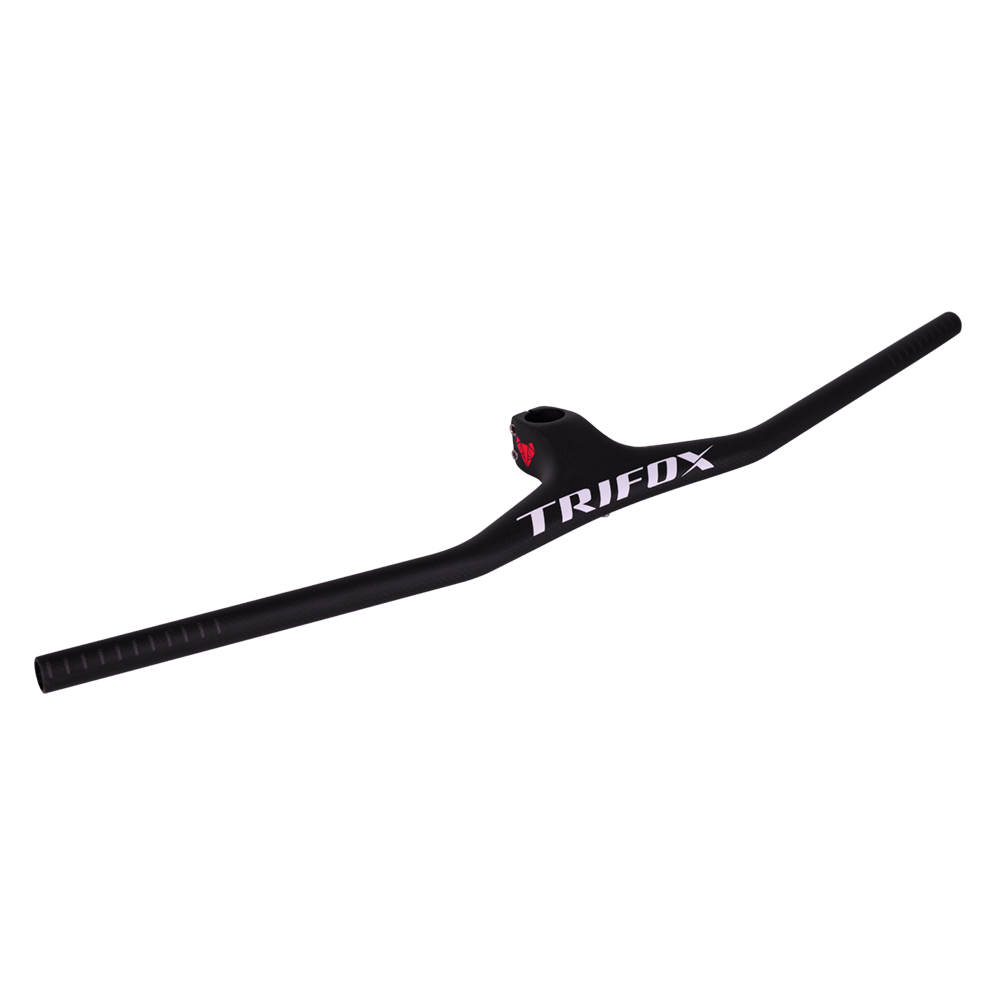 Carbon Integrated Handlebar RHB200
28.6mm Carbon Integrated Handlebar RHB200
Parameter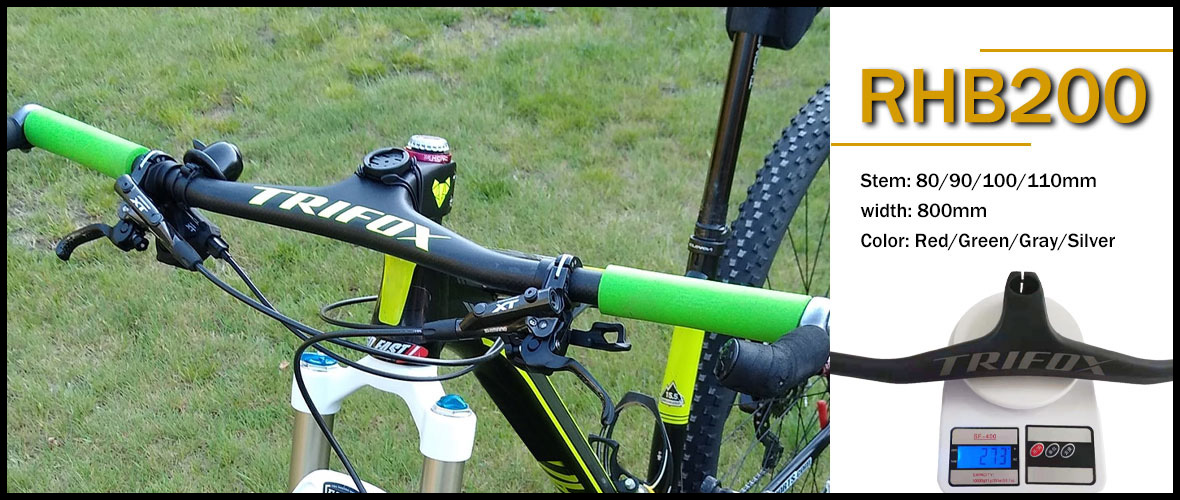 Brand
Trifox
Model
RHB200
Product Name
Carbon Integrated Handlebar RHB200
Type
Bike Handlebar
Style
Integrated Handlebar
Material
T800 Carbon Fiber
Finish
Matte
Weave
3K
Max Length size
800mm default

(For other sizes please leave a comment on the checkout page)

Stem Length
80/90/100/110mm
Stem Rise
-17°
Diameter for Fork Tube
Φ28.6mm
Back Sweep:
9°
Weight
approx 280g
Package Content
1 x Carbon Bike Handlebar RHB200
Product Geometry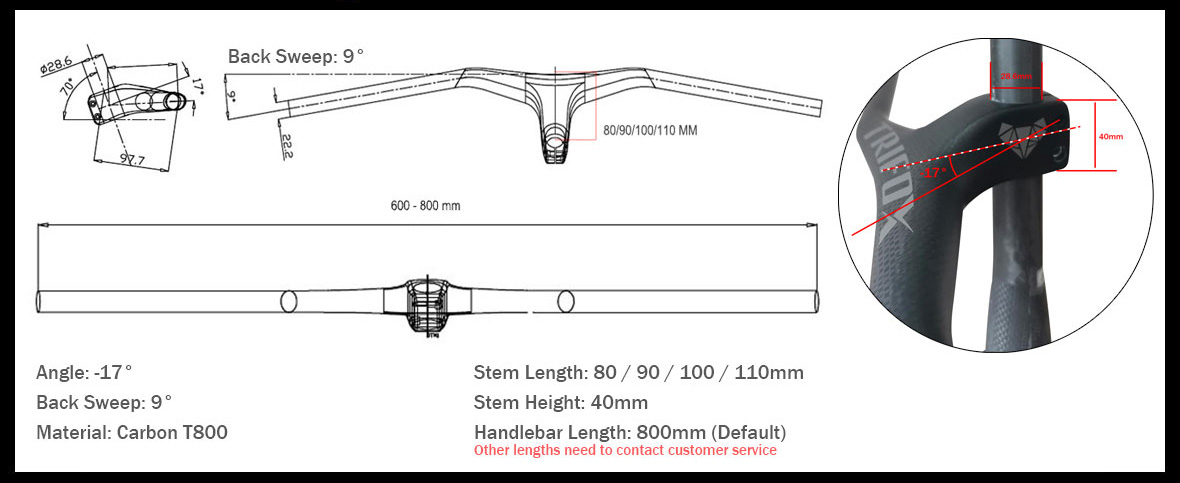 1. Trifox Carbon Fiber Handlebar RHB200, 3K Weave with gloss finish, Max Length size is 800mm, If you need other sizes, please leave a comment on the checkout page.

2. Integrated Handlebar RHB200 is perfect for Mountain Bike

3. Suitable for the fork tube with diameter of 28.6mm

4. Available logo in Multiple Color Options, Gray, Green, Red, and Silver

5. Available Stem Lenght in 80mm, 90mm, 100mm, and 110mm.


Product Details

Real Shot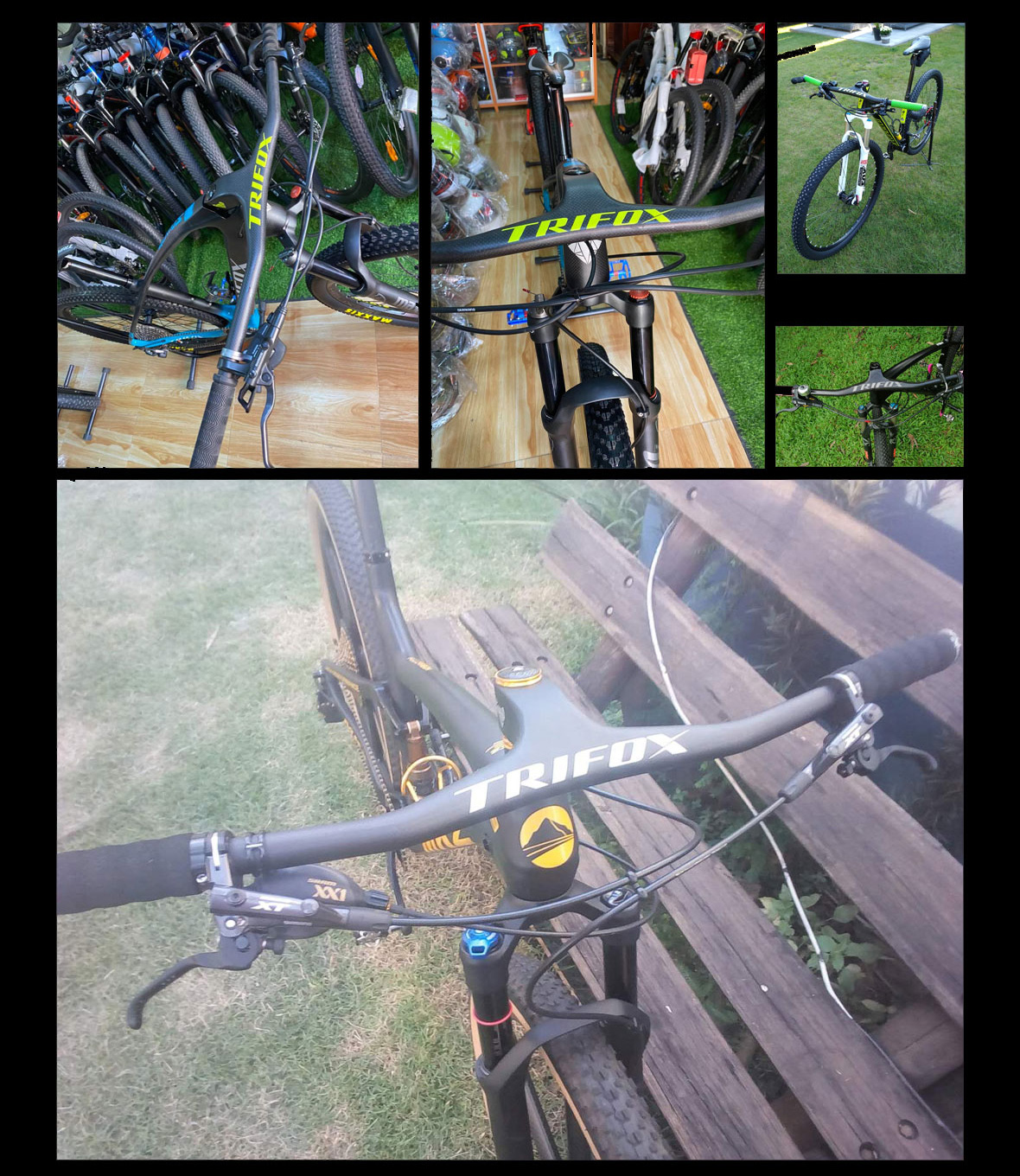 customers reviews ( 8 )
I bought 2 of this handlebar for my hardtail (image attached) and full suspension bike, totally satisfied with this product, very good value for the price, the -17 angle looks amazing, and its super lightweight and stiff , very happy with the purchase come fast, and happy that the seller keeps my note about the delivery notes , about the schedule for delivery that I could receive the package, very happy with that touch, I am thinking to buy a Frame for a Dream build bike, keep on doing like that Trifox guys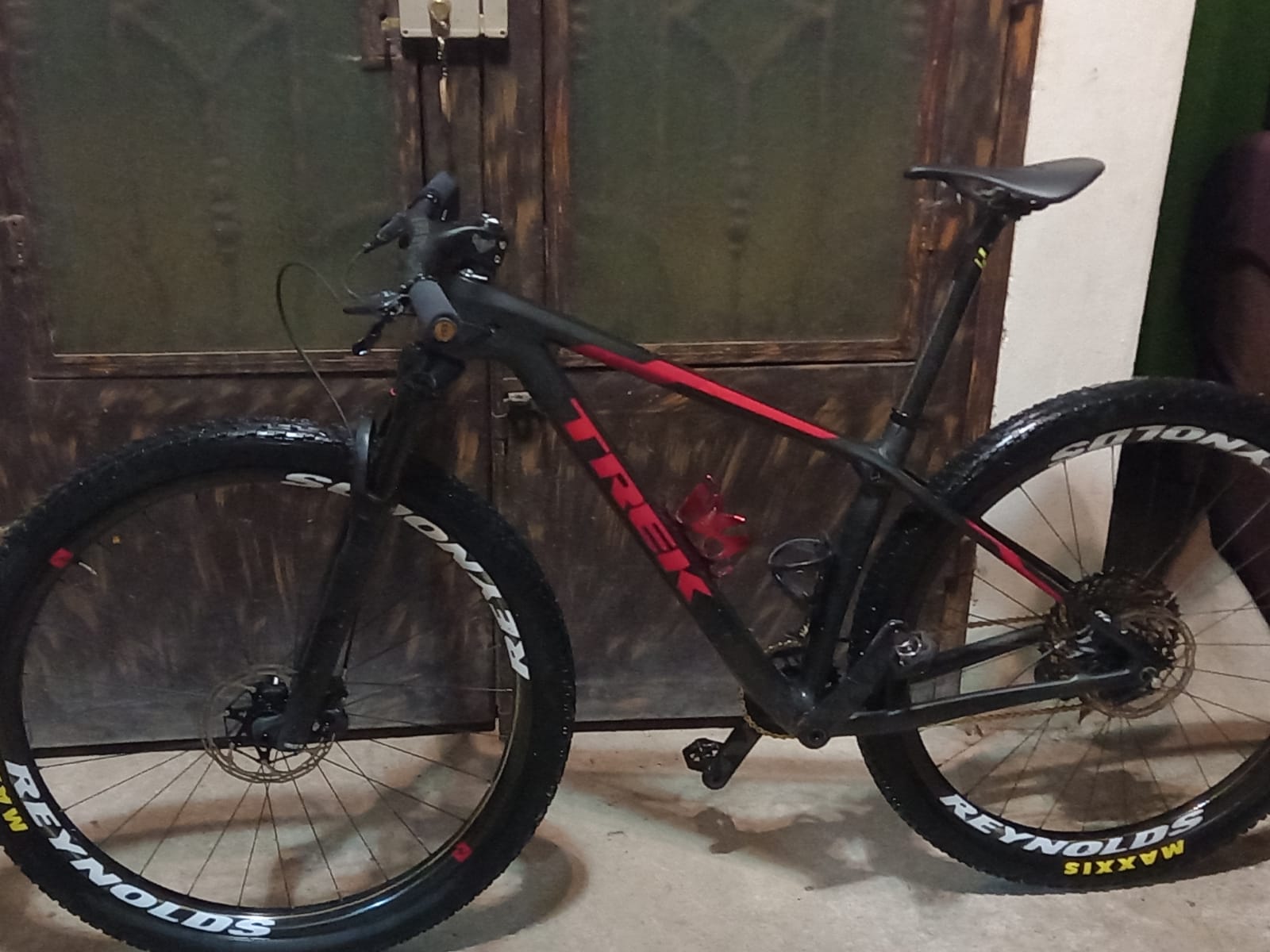 Muy lindo!!! excelente calidad de terminado y fabricación!!! solo falta instalarlo y probarlo!!!!
Espectacular manillar!! Muy ligero y con buena pinta. Lo he probado y va genial. Recomendable 100%.
Todo correcto. El material se ve de buena calidad.
The handlebar is light and it feels sturdy. I was a little sceptical about getting a carbon handlebar until I got it. It is well built and looks amazing.
I have been using it for a week now, but overall it looks like a good product. It feels good, sturdy, and has great shock absorption. I love its color very much, the white and red color is lovely.
Awesome product! Decently priced. Recommended.
Great communication from seller,great price for what I received. The only thing I was disappointed about was the shipment delay, but overall it looks as pictured and quality is good.