Carbon Integrated Handlebar RHB200
28.6mm Carbon Integrated Handlebar RHB200
Parameter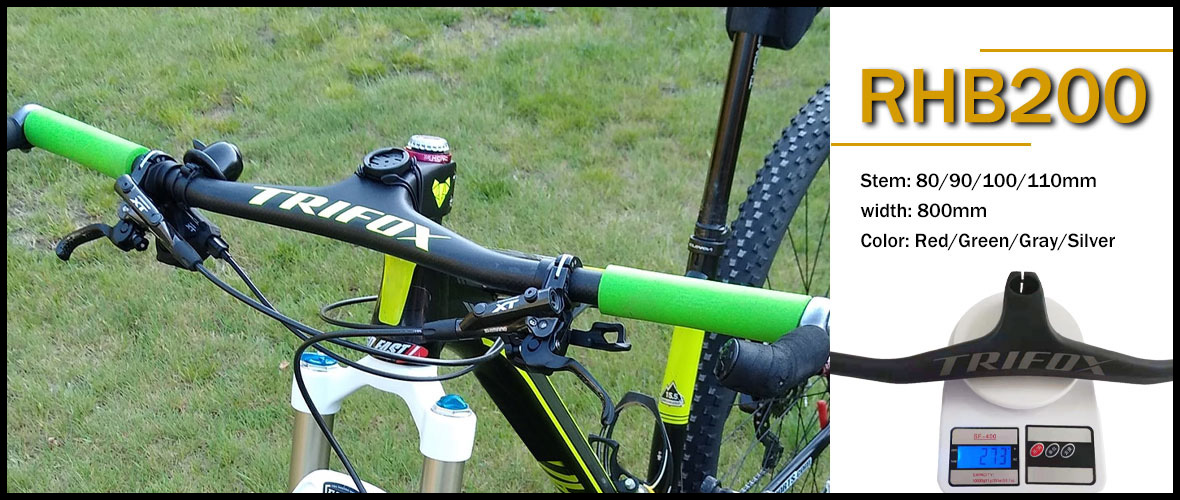 Brand
Trifox
Model
RHB200
Product Name
Carbon Integrated Handlebar RHB200
Type
Bike Handlebar
Style
Integrated Handlebar
Material
T800 Carbon Fiber
Finish
Matte
Weave
3K
Max Length size
800mm default

(For other sizes please leave a comment on the checkout page)

Stem Length
80/90/100/110mm
Stem Rise
-17°
Diameter for Fork Tube
Φ28.6mm
Back Sweep:
9°
Weight
approx 280g
Package Content
1 x Carbon Bike Handlebar RHB200
Product Geometry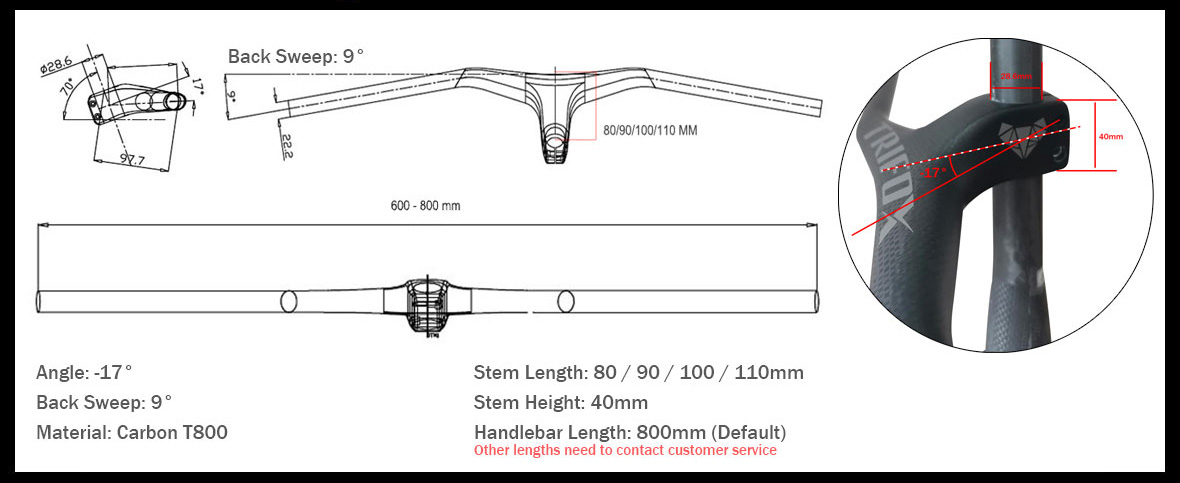 1. Trifox Carbon Fiber Handlebar RHB200, 3K Weave with gloss finish, Max Length size is 800mm, If you need other sizes, please leave a comment on the checkout page.

2. Integrated Handlebar RHB200 is perfect for Mountain Bike

3. Suitable for the fork tube with diameter of 28.6mm

4. Available logo in Multiple Color Options, Gray, Green, Red, and Silver

5. Available Stem Lenght in 80mm, 90mm, 100mm, and 110mm.


Product Details

Real Shot