Carbon Bike Stem Spacer CDQ100
Parameter
| | |
| --- | --- |
| Brand | Trifox |
| Model | CDQ100 |
| Product Name | Carbon Spacer CDQ100 |
| Type | Carbon Spacer |
| Finish | 3K Wave UD Matt |
| Material | Carbon Fiber |
| Color | Black |
| Inner Diameter | 29mm |
| Outside Diameter | 34.4mm |
| Weight | 25g |
| Fork Tube Diameter | 28.6mm |
| Size | 5mm, 10mm, 15mm, 20mm |
Product Details

Product Detail

customers reviews ( 8 )
These are some very nice spacers. The selection of 4 different sizes is very convenient. But most importantly, these spacers have been machined completely flat. The cuts are perfect with sharp edges sharp (which I prefer) rather than rounded edges, so they make nearly invisible lines when stacked on your steerer tube. Excellent value for a high-end bike where you might want the carbon look.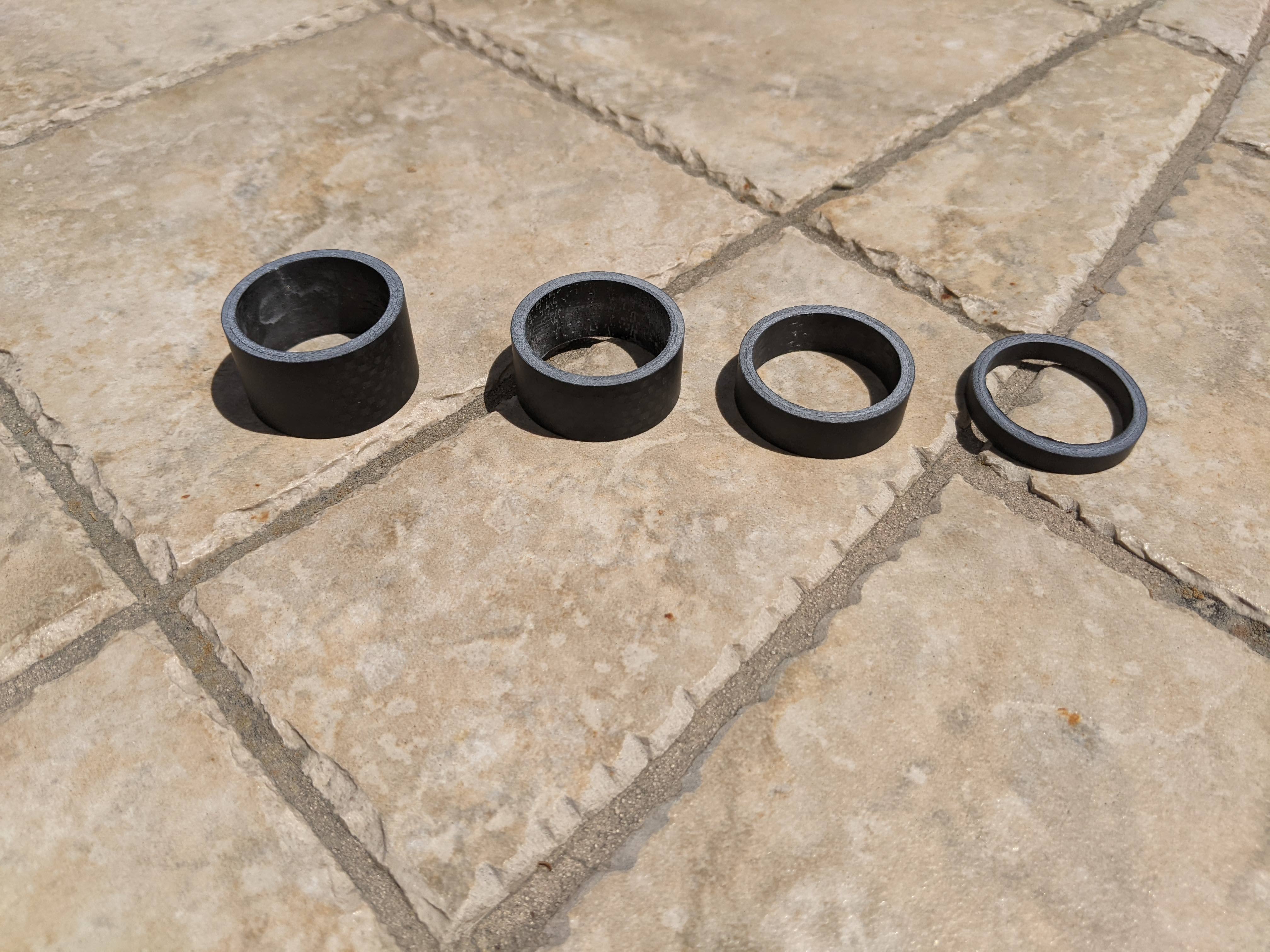 Seem like good spacers, solid and clean. Quick shipping and great price.
Se ven muy bien y por el precio que tienen, no se le puede pedir más.Son muy ligeras y parecen muy resistentes. Se agradece que vengan varias medidas para así poder ajustar al máximo la potencia.Envio perfecto, aunque sin posiblidad de trackingSaludos.They look great and for the price they have, you can't ask for more. They are very light and look very resistant. It is appreciated that several measures come in order to adjust the power to the maximum. Perfect shipping, although without the possibility of trackin.Best regards
Excellent quality spacers delivered very quickly.
Great deal plus fast shipping. Product as described, couldn't be happier.
Great carbon spacers. Solid and as good as they look. Shipping was painful and fast.