Rim brake wheelset have been the standard for road bikes for years and although disc brakes have slowly taken over, they still hold their ground as a reliable option. But with so many options available, which one should you pick for your bike?

What is a Rim Wheel ?

A rim wheel is an integral part of a bicycle's structure. It consists of an outer rim, spokes, nipples, and a hub. Rim wheels are responsible for distributing the load across the bike's frame, assisting in movement, and providing a mounting point for tires.

For those who like to push their bike's limits, carbon wheelsets are a perfect choice. They're exceptionally lightweight, rigid and provide better aerodynamics than traditional aluminum wheels. And if you're specifically looking for carbon wheelsets with a rim brake, Trifox Carbon Road Bike Wheelset Quick Release WT17 should be on your list.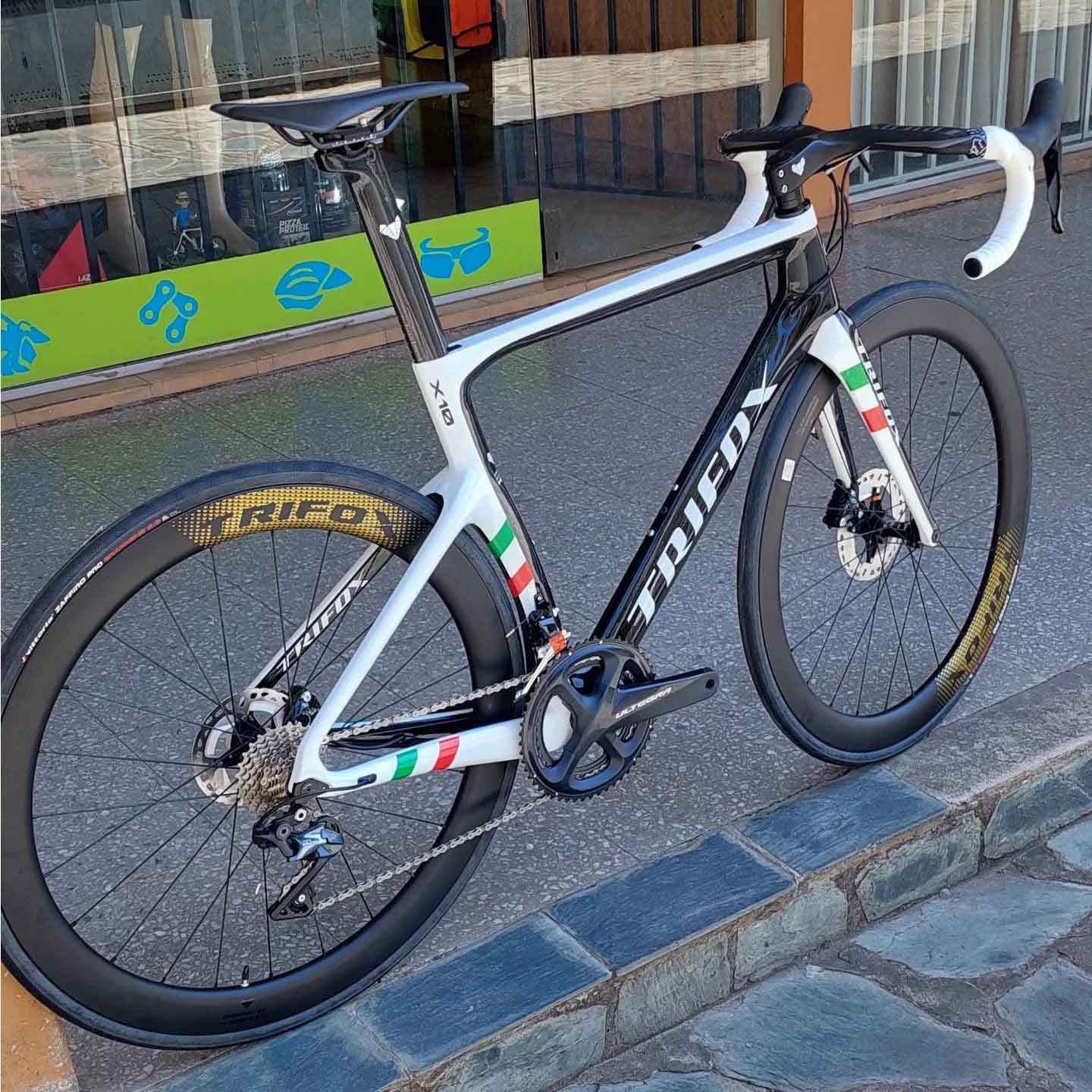 This wheelset is one of the best rim brake wheelsets available in the market. It has a carbon fiber construction, making it incredibly lightweight and rigid. The rim brake system is suitable for riders who prefer traditional brakes. It features a recommended tire size of 700C X 25C, making it perfect for road cycling. Plus, the rider weight limit of 100kg is an added bonus.

The brake system is a crucial aspect of a wheelset. It determines how the wheelset performs when you hit the brakes. The Trifox Carbon Road Bike Wheelset Quick Release WT17 uses V-Brakes, which are known for their strong and reliable stopping power. The brake system is easy to install and adjust, ensuring your safety during rides.

The recommended tire size for Trifox Carbon Road Bike Wheelset Quick Release WT17 is 700C X 25C. This tire size is perfect for road cycling as it provides excellent traction while maintaining high speeds. You can also use larger tires, but it's recommended to stick to 25C for optimum performance.

Choosing the right rim brake wheelset can significantly impact your cycling experience. The Trifox Carbon Road Bike Wheelset Quick Release WT17 is an excellent option to consider if you want to enhance your rides. It's lightweight, durable, and perfect for road cycling.

Understanding what factors to consider when selecting a wheelset can make a huge difference in your cycling performance and comfort. So, choose wisely and happy riding!