One of the easiest and most effective ways to improve your road bike's performance is by upgrading your handlebars. Aero handlebars, in particular, are designed to reduce drag and improve your aerodynamic position, allowing you to ride faster and more efficiently. Among various types of aero handlebars, carbon road bike handlebars have become increasingly popular due to their lightweight and stiffness.

1. TC20AF Aero Handlebar

The TC20AF is a compact road bike drop bar with aerofoil-shaped tops that perfectly complement the latest aero road bikes. The tops feature a new aerofoil shape design, enhancing your bike's aerodynamic properties. Additionally, the handlebars are internally routed to minimize drag and offer a sleek appearance. The cable routing setup is compatible with both manual and electronic gear systems to ensure reliability while riding.

Moreover, the handlebar comes with a stopwatch bracket that is perfectly compatible with Garmin and Bryton's stopwatches. This feature enables you to keep track of your time, distance, and speed conveniently while riding.

2. TC20UL Aero Handlebar

The TC20UL handlebar is made of carbon fiber, making it lightweight and durable. Its internal cable routing design allows for a clean and organized cockpit, reducing air resistance. The handlebar has a unique design that sinks in the middle and lifts at the ends, improving your riding posture and making long-distance riding comfortable.

The AERO uplift breaking wind design of this handlebar ensures maximum streamlined shape, reducing drag and improving aerodynamics. This handlebar is perfect for riders who enjoy road, gravel, and cyclocross riding due to its versatility and unique design.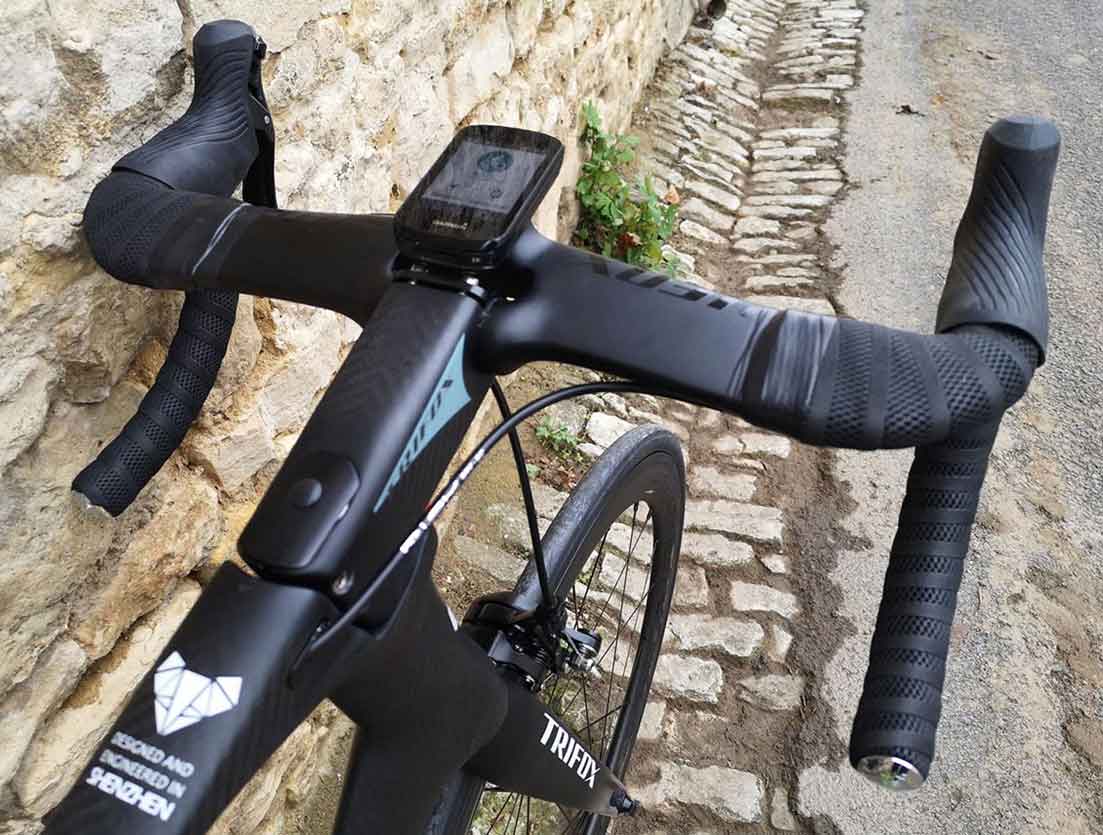 Benefits of Carbon Road Bike Handlebars

Carbon fiber has become increasingly popular in the cycling industry due to its lightweight and exceptional stiffness. Carbon road bike handlebars provide riders with a comfortable ride, reducing road vibrations and improving responsiveness. The handlebars are also durable and long-lasting, making them an excellent investment for avid cyclists.

How Aero Handlebars Improve Riding Performance

Aero handlebars improve your riding performance by enhancing aerodynamics and reducing drag. They allow you to achieve a more aggressive position, reducing wind resistance, and enabling you to achieve greater speeds with less effort. Aero handlebars also improve your bike's stability, making it easier to handle and control.

Conclusion:

Upgrading your road bike with aero handlebars can have a significant impact on your riding performance. Carbon road bike handlebars offer lightweight, stiffness, and durability, making them an ideal choice for avid cyclists.

The TC20AF and TC20UL aero handlebars are great options for riders looking to enhance their bike's aerodynamics and take their cycling experience to the next level. Consider investing in a pair of aero handlebars to add speed and efficiency to your riding.