Mountain biking is a thrilling and exciting sport, but it can also be challenging, especially when it comes to maneuvering on tricky terrain. The bicycle dropper seatpost is a relatively new innovation that has become a game-changer for mountain bikers. In this article, we'll explore what a dropper seatpost is and how it can improve your riding experience.

A dropper seatpost is a special type of seatpost that allows riders to adjust the height of their carbon fiber saddle on the fly, while riding their bike. It works by allowing the rider to lower or raise the super light carbon saddle by pressing a lever, usually mounted on the handlebar. This innovative design allows riders to lower their saddle when tackling steep descents or technical sections of the trail, making it easier to control the bike and maintain balance.

One of the primary benefits of the dropper seatpost is its ability to provide better control and maneuverability. When descending steep terrain, lowering the saddle provides the rider with more clearance, allowing them to shift their weight back and maintain better balance. This feature is especially beneficial for riders who frequently encounter steep terrain, such as downhill or enduro riders.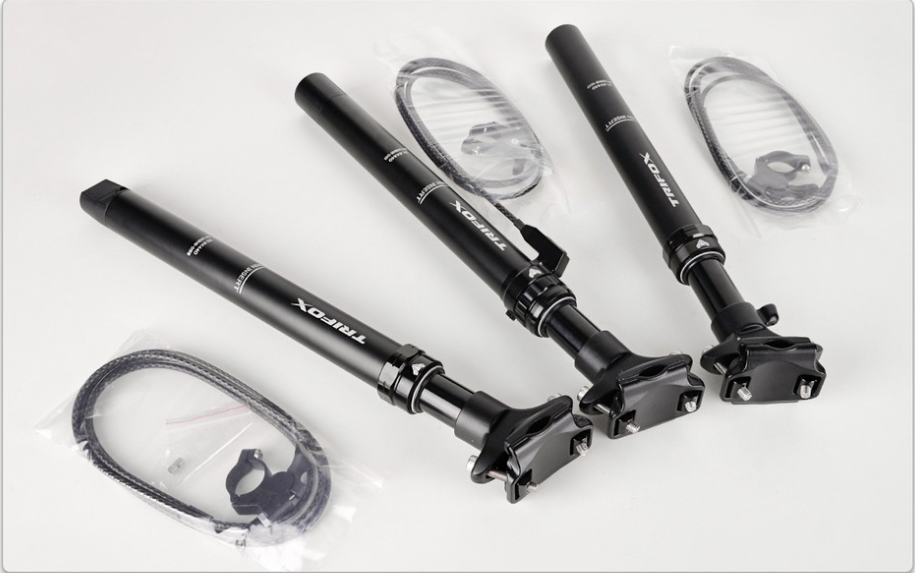 Another advantage of the AIR Bike Dropper Seatpost is that it can help reduce fatigue during long rides. When riding on flat or uphill terrain, the saddle can be raised to a comfortable pedaling position, providing maximum efficiency and comfort. When descending, the saddle can be lowered quickly and easily, allowing the rider to focus on their technique rather than constantly adjusting their position.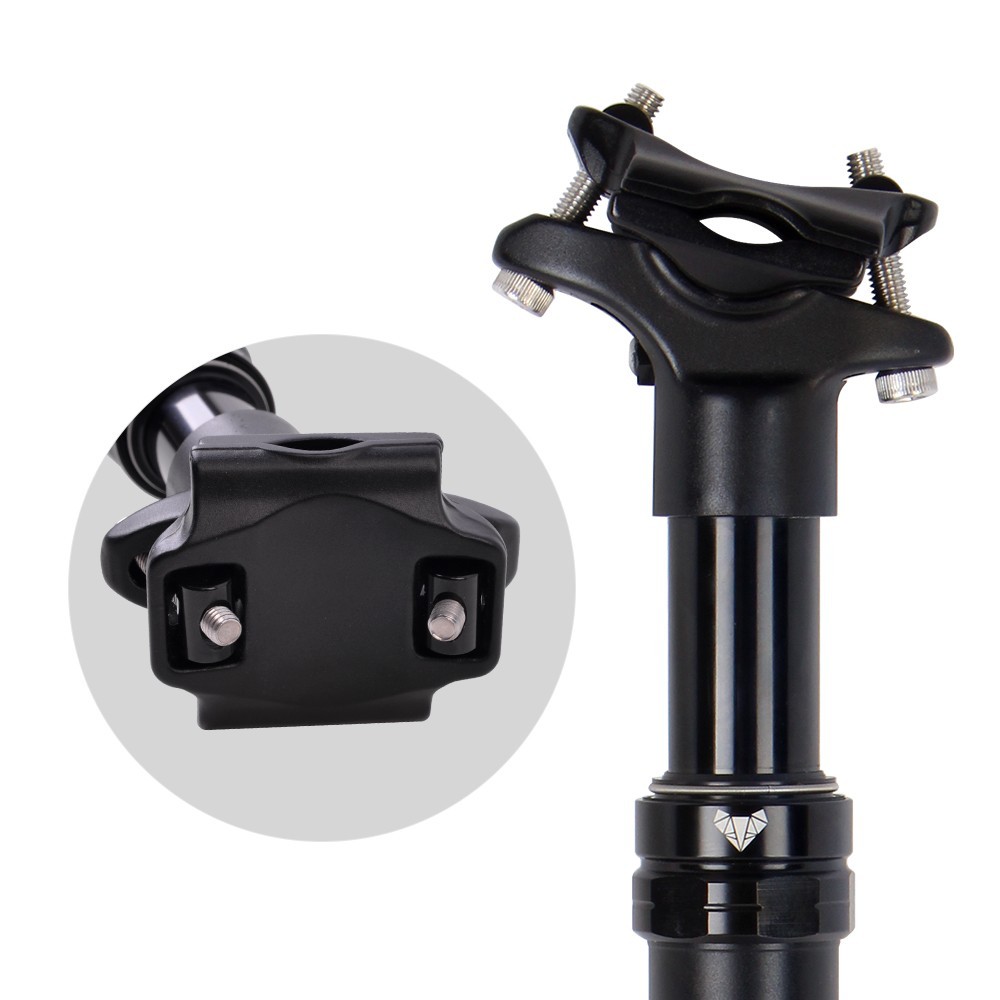 Dropper seatposts also offer more flexibility in carbon fiber bike fit. Riders can choose to run a slightly taller seatpost for optimal pedaling efficiency, but lower it when needed for technical terrain. This allows for greater customization and comfort on the bike.

It's worth noting that installing a dropper seatpost can be more complicated than installing a traditional seatpost. However, most reputable bike shops should be able to install and set up a dropper seatpost for you.

In conclusion, the dropper seatpost is a game-changing innovation that has significantly improved the mountain biking experience. It offers riders greater control, maneuverability, and flexibility in their riding position, making it easier to tackle tricky terrain and reduce fatigue during long rides. If you're a mountain biker looking to take your riding to the next level, then a dropper seatpost is definitely worth considering.

In conclusion, the TRIFOX road bike frame is a top-of-the-line option for serious road cyclists. Its lightweight carbon fiber construction, aerodynamic design, internal cable routing system, and versatile compatibility make it a standout choice for speed and performance. If you're looking to take your road cycling to the next level, then the TRIFOX road bike frame is definitely worth considering.

At the same time, you can assemble a complete mountain bike together with hardtail mtb frameset and carbon handlebars mtb; Also, In order to facilitate your viewing and selection, the details of each of our mountain bike framesets for sale include the corresponding bike frame size by height;