A quality bike frame is essential for any serious road cyclist. The TRIFOX road bike carbon fiber frame is an innovative and high-performance option that can take your riding to the next level. In this article, we'll explore what makes the TRIFOX road bike frame stand out and how it can improve your overall riding experience.

The TRIFOX road bike frame is made from lightweight carbon fiber, which provides exceptional stiffness and strength, resulting in a faster and more efficient ride. The frame features an aerodynamic design with a tapered head tube and a sloping top tube, which reduces wind resistance and improves handling.

One of the key features of the TRIFOX road bike frame is its internal cable routing system. This design feature allows for a clean and streamlined look, while also improving aerodynamics. The internal routing also protects the cables from the elements, reducing the risk of wear and tear and prolonging the lifespan of the bike.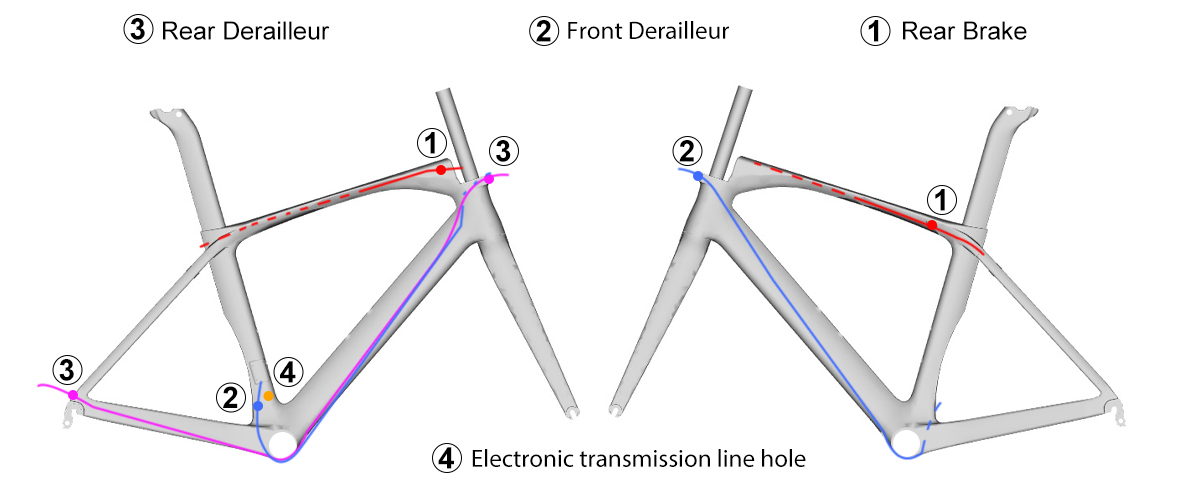 Another advantage of the TRIFOX road bicycle frameset is its geometry. The frame is designed to provide a comfortable and efficient riding position, with a shorter head tube and longer top tube. This design allows for a more aggressive riding position, which can improve speed and performance on the road.




If you don't know how to choose bike frame sizes, you can choose according to the frame size chart on the product details page.

The TRIFOX road bike frame is also incredibly versatile. It is compatible with both mechanical and electronic shifting systems, allowing for greater customization and flexibility. The frame also features a press-fit bottom bracket and a tapered steerr tube, which further enhances the bike's stiffness and responsiveness.

Perhaps one of the most significant benefits of the TRIFOX road bike frame is its affordability. Despite its high-quality materials and innovative design, the TRIFOX road bike frame is surprisingly affordable, making it an excellent option for cyclists looking for a high-performance bike without breaking the bank.

In conclusion, the TRIFOX road bike frame is a top-of-the-line option for serious road cyclists. Its lightweight carbon fiber construction, aerodynamic design, internal cable routing system, and versatile compatibility make it a standout choice for speed and performance. If you're looking to take your road cycling to the next level, then the TRIFOX road bike frame is definitely worth considering.

If you think the price is very expensive, then You can choose used carbon road bike frames for sale, looking forward to your inquiry; Also, In order to facilitate your viewing and selection, the details of each of our road bike frames include the corresponding road bike frame sizing;